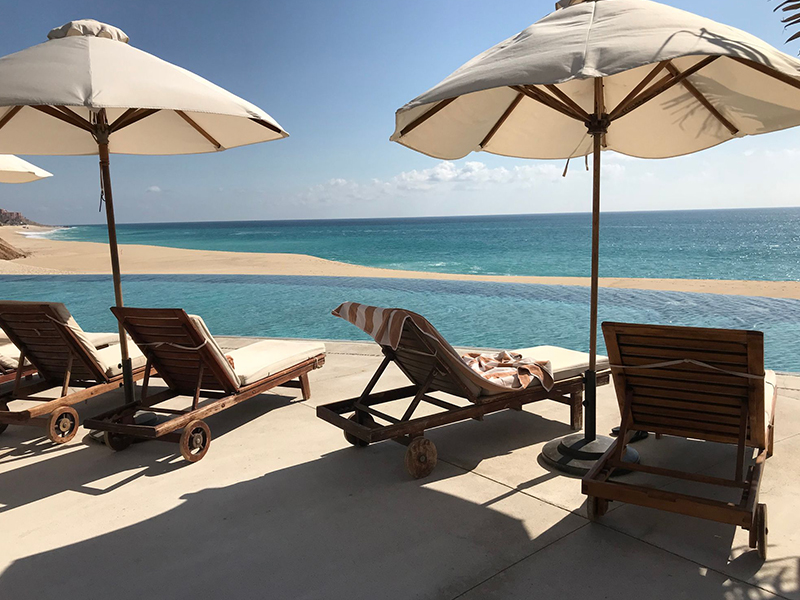 Like many other vacation spots, Los Cabos sadly had to close its doors to tourists and visitors starting March 30. The timing of the closure, a measure mandated to fight the coronavirus pandemic, dismayed a lot of would-be vacationers who were gearing up for the spring break.
For those saddened by the shutdown, the Los Cabos Tourism Board (LCTB) has some good news for you. After exactly two months on lockdown, you can finally regain access to Los Cabos and its myriad attractions starting June 1. Los Cabos reopens its doors with new regulations in place that will see the area resume commerce gradually, with the goal of being completely open for business sometime next year. LCTB is doing its best to ensure Los Cabos continues to be the vacation haven that it is, while ensuring the utmost safety of its guests.
Los Cabos five-phase reopening plan
LCTB announced its five-phase plan to reactivate tourism in the area as the region sees continued success in its battle against the Covid-19 pandemic. This plan will include the implementation of various sanitation and social distancing measures across the board for hotels, dining establishments, and transportation facilities. The implementation of these measures will coincide with the area's reopening on June 1, Monday.
Each phase has a timeframe of one to three months, and will take into account any adjustment called for by the government based on its Covid-19 regulations. Below is the breakdown of each phase and what guests can expect.
Phase 1 – June: Hotels, restaurants, and public attractions will be allowed to reopen as long as they meet required health and hygiene guidelines. Travel activities will resume, albeit in a limited capacity. Around 65 hotels are scheduled to reopen, accounting for 62 percent of the area's total hotel market. Southwest Airlines also previously announced that it will resume flights from Houston and Denver to Los Cabos in June.
Phase 2 – July: The Los Cabos International Airport will reopen its international terminal and gradually restart regular passenger services for international flights. More commercial establishments are expected to start serving customers again.
Phase 3 – August to September: Group trips and wedding reservations that have been postponed because of the lockdown will be re-confirmed depending on the availability of all affected parties. The recovery of national and international arrivals will be a primary goal.
Phase 4 – October to December: Luxury and group vacationers will be welcomed back, along with visitors from the UK and Canada. The Los Cabos Tourism Board is aiming to recover 60 percent of the reservations lost during the lockdown period at this time.
Phase 5 – January to March of next year: Los Cabos hopes to restore 60 percent of air connectivity and 80 percent of bookings. Leisure travel will resume.
Along with the announcement of the plan, Los Cabos is letting everyone know that it is taking everyone's safety seriously and will be strict in the implementation of health and safety measures throughout the destination.
Authorities plan to make health and hygiene manuals easily accessible to everyone, and will be requiring every worker in the local tourism industry to practice hygiene, cleanliness, physical distancing, and wearing of personal protective equipment (PPE).
Standardized health review protocols will also be put in place at the airport and port, including the use of thermal cameras to detect high temperature in individuals. Those found with high temperature readings may be barred from entering a commercial establishment and will be advised to seek medical attention.
Travel and tourism service providers are urged to strive for a "Clean Point" (Punto Limpio) certification, bestowed by the Mexican federal government on establishments able to meet its hygiene protocols. Having this certification informs tourists and visitors that the establishment in question considers their safety paramount and inspires confidence.
While the storm isn't over yet, the gradual reopening of Los Cabos with measures in place to ensure the health and safety of everyone is the break in the clouds we've all been waiting for. The people of Los Cabos invite you to experience the exquisite vacation that awaits.
Looking to make your vacation permanent?
Many tourists have been charmed by Los Cabos's inherent beauty and the laidback lifestyle that it promises, so much so that they eventually decide to buy a piece of real estate in the area and call it home. Should you come to a similar realization during your stay, I can furnish you with a list of real estate options that cater to your unique needs and preferences. Connect with me via phone +52.624.157.6323 or email iangengosrealty(at)gmail(dotted)com for any real estate assistance you require.