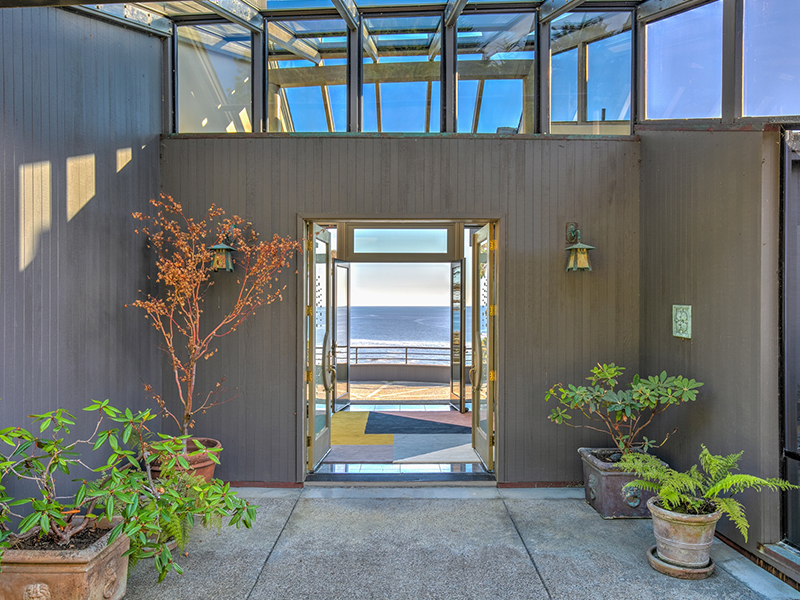 Preparing a home for sale? You're probably interested in two questions: "How do I sell my house fast?" and "Should I remodel before a listing?" Even though the concrete details will vary depending on your needs and the condition of your home, the advice relevant for one question informs the other just as well. While you may opt to undertake a major upgrade, making small changes can work as well.
Homes sell fast when they look good (on top of being well-maintained). Remodeling boosts the resale value of your home and increases the probability of more offers coming in.
So if you're interested in remodeling to get a better price for your home, here are some cost-effective projects to take on for your listing.
Buyers love hardware upgrades
If you haven't renovated in a while, updating the fixtures around your home can modernize and improve its look overnight. Focus on hardware that's either highly visible or frequently in use. Invest in mid-range and luxury options. Get started on light switches and cabinet handles, then move on to kitchen and bathroom knobs, faucets, and sinks.
Buyers love refinished kitchen cabinets
Completely new kitchen cabinets sound like a better sell for buyers, but if your cabinets are still fine, the project isn't worth the trouble. Well-chosen and applied paint goes a long way to breathe new life into drab or worn-looking cabinets.
Call a trusted contractor to do the job, or – if you're handy with a drill, sander, and paintbrush – get your hands dirty for the fun and satisfaction of doing it yourself. If you like, you can use the money you saved on labor costs for other remodeling projects in the pipeline.
Buyers love new front doors and paint
First impressions and curb appeal always count in real estate. Your home's exteriors are the first thing a buyer sees, and that kind of influence can be hard to shake off (whether buyers are viewing your home virtually or on-site).
If your front door looks weathered and has suffered a few dings, replace it. The same goes for exterior paint that is visibly peeling or getting ready to. Replacing your front entryway and giving your exterior several coats of new paint don't cost much compared to other popular renovation projects. Accomplish this effective makeover (95.5% return) to get potential buyers interested beyond a few scrolls.
Buyers love manufactured stone veneer
Another project for upgrading your home's curb appeal: installing manufactured stone veneer. A favorite for sellers determined to stand out, manufactured stone veneer accentuates your home's features, elevates its character, and even imparts a sense of timelessness. It's less expensive than natural stone and has an impressive return on investment of 94.5% for having the same appearance and appeal.
Buyers love landscaping
A healthy and manicured lawn is another thing buyers watch out for. The state of your lawn speaks volumes about how you care for your home. A brown or patchy one can lead buyers to the conclusion that they'll find a few more red flags inside. Gardening may not be your forte, but it shouldn't keep you from a neat and verdant lawn. Get advice from a green-thumbed neighbor or enlist the help of a professional for landscaping ideas that will make your home enticing enough for a buyer to make an offer.
Buyers love outdoor living
Savoring a meal outside on a warm, breezy night is a special pleasure. But it's only possible if your home has a deck or patio area. Adding either on to your existing structure requires more time and money, but the payoff is substantial. For example, building a wooden deck gives you a 72.1% return on the money you spent.
Buyers are also more willing to pay for a home whose outdoor areas act as extensions of indoor living spaces. They add a unique luxury that can be enjoyed alone or with company.
Buyers love a kitchen and bathroom retile
Kitchen and bathroom tiles are some of the most durable features in a home.
Designed for heavy foot traffic, they also resist scuffing, dents, and chips. But like other parts of the home, they eventually show signs of wear and tear.
Inspect your floors and make note of which tiles are chipped, broken, or aesthetically unappealing. Replace them, and leave the tiles that have held up well alone. To complete the effect of "brand new" tiles, regrout them.
Sell your Los Cabos home with Ian Gengos
Eager to discover more ways to prepare for an upcoming listing? Call me, Ian Gengos, at +52.624.157.6323 or send an email at iangengosrealty(at)gmail(dotted)com.
As a longtime local Realtor with the Engel & Völkers Snell Real Estate team, I have helped clients in Los Cabos's luxury communities develop and execute successful home selling strategies that produced seamless and profitable outcomes.